Infusion Scientific is an innovation leader in designing delivery systems for medication and micronutrients.  Our portfolio includes the following 4 innovations: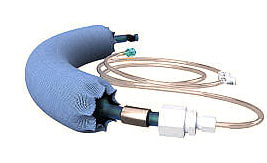 Game-changing LEaP™ pump (Sustained Totally-Enabling Abundant Delivery Infusion)
Enables a host of previously impractical therapies (multi-day infusions, many potentiations)
Large cost reduction (outpatient usage, one long vs. many short infusions, disposable)
Efficacy breakthrough (sustained treatment = rebuild cell-ecosystems, potentiating synergies)
Add statistical rigor and treatment consistency (ensure the ideal protocol is followed)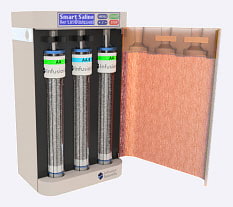 Dramatically improve the first fluid and the highest volume fluid that patients receive
5x less toxic (LD50) than normal saline or any other saline
Makes Normal Saline more like blood (eg. blood-balanced electrolytes, antioxidants)
Uses powerful redox-crystals™ stocked and replaced by our own contracted vendors
Requires no upfront hospital investment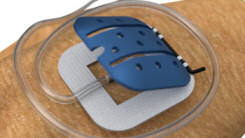 The only microneedle technology practical for intravenous use
SĀSO™ produces microneedle arrays in one simple mask step (significant cost reduction)
Yields longer microneedles than any other technology, enough to access deep tissue organs, tumors, etc
Provides unequaled robustness and strength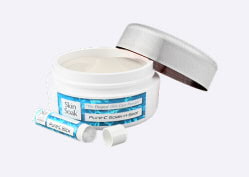 The SkinSoak™ Pure-C Redox-Crystal is made of pure-nutrients, to give "The Deepest Skin Care Possible."


Healthy skin ... it starts from within.